Sarcoma & GIST 2018: Sponsor Profiles
Silver Sponsor
Lilly

For more than 50 years, Lilly has been dedicated to delivering life-changing medicines and support to people living with cancer and those who care for them. Lilly is determined to build on this heritage and continue making life better for all those affected by cancer around the world. To learn more about Lilly's commitment to people with cancer, please visit
Bronze Sponsor
Pfizer Oncology
Pfizer Oncology is committed to pursuing innovative treatments that are helping to redefine life with cancer. As an oncology leader with one of the most robust oncology pipelines in the industry, we are focused on translating scientific breakthroughs into clinical application. Additionally, we are dedicated to working collaboratively with the community to make a positive impact on people's lives.
Supporters
Bayer

Bayer is committed to delivering Science For A Better Life by advancing a portfolio of innovative treatments. The oncology franchise at Bayer currently includes four oncology products in eight indications. Several other compounds are in various stages of clinical development, with the focus on potential first-in-class approaches across the areas of novel oncogenic signaling in combination with an effective biomarker strategy, antibody drug conjugates including a thorium platform and immuno-oncology.
PharmaMar
PharmaMar is a global biopharmaceutical company, focused on oncology and committed to research and development. PharmaMar's Yondelis® was the first antitumor drug of marine origin to be approved for commercialization, specifically to treat soft tissue sarcoma. It has obtained approval for treating ovarian cancer in the European Union. It is available in the main oncology markets: the US, Europe and Japan.
Premium Educational Grant Supporter
Loxo Oncology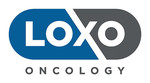 Loxo Oncology is dedicated to developing highly selective medicines for patients with genetically defined cancers. We base our approach on two scientific trends: the increasing use of genetic testing in cancer clinical medicine and improving chemistry approaches to building highly selective inhibitors against single targets in the cancer cell.